This is my fourth attempt at this record, and that's it. I don't care if it's amazing or not, I'm not starting over again! It's not finished, I need to paint/attach some cloud-like things to it. Yes, I said attach. This is a bad scan, I should probably just get batteries for my camera.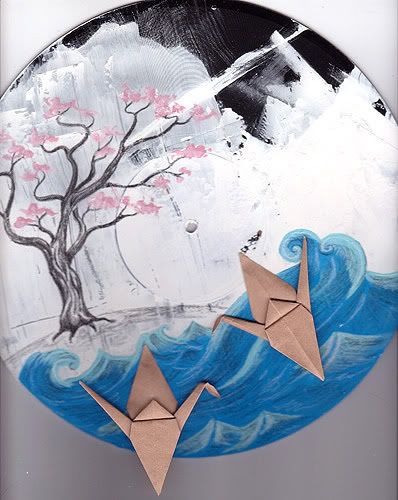 A very nice girl got
this
drawing of mine tattooed on her. A+ to her artist, I'd say maybe only 1/3rd of the tattoos I've seen of my drawings come out decently.