Okay, I'm still bad at updating this (which might be okay, since I have no idea if anyone reads it). Instead of reposting everything, feel free to check out my
Livejournal
.
---
Photographs take away from the detail, scans take away from the texture. THERE IS NO WINNING.
Anyway. Here are 2 of the 3 drawings that will be in the doom show.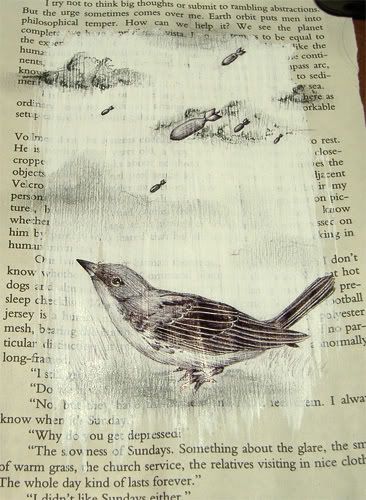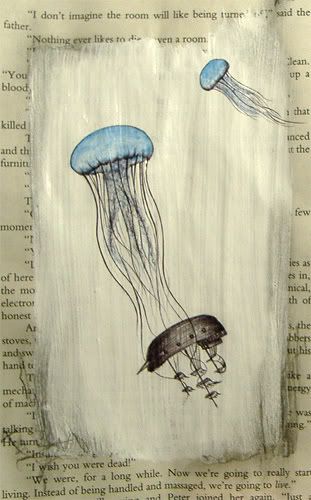 (Does the ship look better now with a little extra detail?)


So I haven't had an actual desk as a workspace since.. college. Which I don't mind a bit, I can improvise and draw pretty much anywhere at this point. My current workspace has become the edge of my bed. Tonight it is messy.