This first one is definitely my least favourite of the three.
(Oh, and the scans don't show the colours 100% accurately. Surprise, surprise.)

"Go just so."



"And then we're going on a vacation."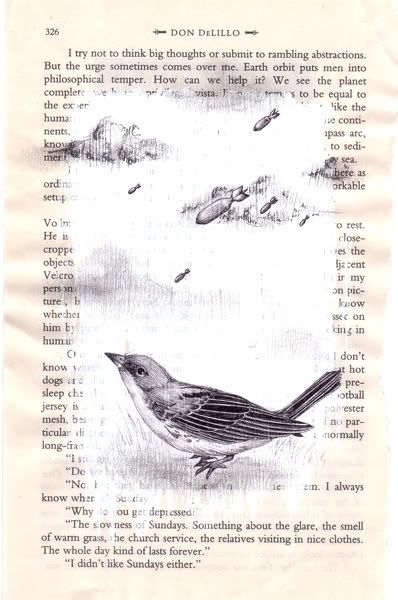 "The world safe for war."
Fun fact: The titles are pulled out of lines on the opposite sides of the pages.
All of these will be for sale through the gallery, and I'll give you guys the info for that as soon as I know. If you're in the area you should come to the show. I know I'm getting to meet two of you there, which to be honest, is a little intimidating! I hope you both understand that I am incredibly shy and awkward in person. ;)
DOOM
Friday, January 11th @ ellO
110 State St., Portsmouth, NH
6-9pm!