I'm sorry, I don't remember what these are priced at, but the gallery will have that information.
If you have any other questions about the pieces, you can ask ellO or feel free to comment here or email me: cassywarren@gmail.com.
For those of you in the area, the opening reception is tomorrow,
January 2nd at ello gallery&shop
, located at 110 State St. in Portsmouth, from 6-9pm.
Click the images to see the full works!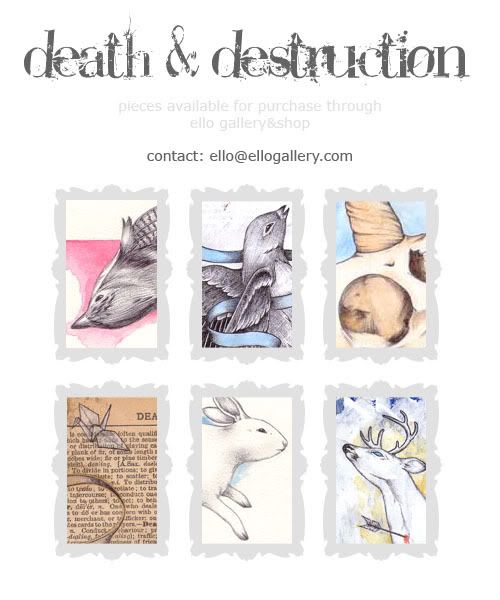 The unicorn drawing itself is 8x10". The frame adds probably 6" to both the width & height.
Pic of it framed.
The rabbit drawing is 5x7", with probably an extra 2" added to w&h due to the frame.
Frame pic.
The rest of these pieces are UNframed.
The jay drawing (w/ the red ink) is around 5x8". Ask the gallery for exact measurements.
The pieces on dictionary pages are about 6.75x9.75".